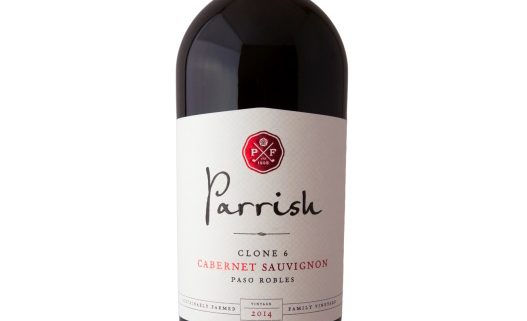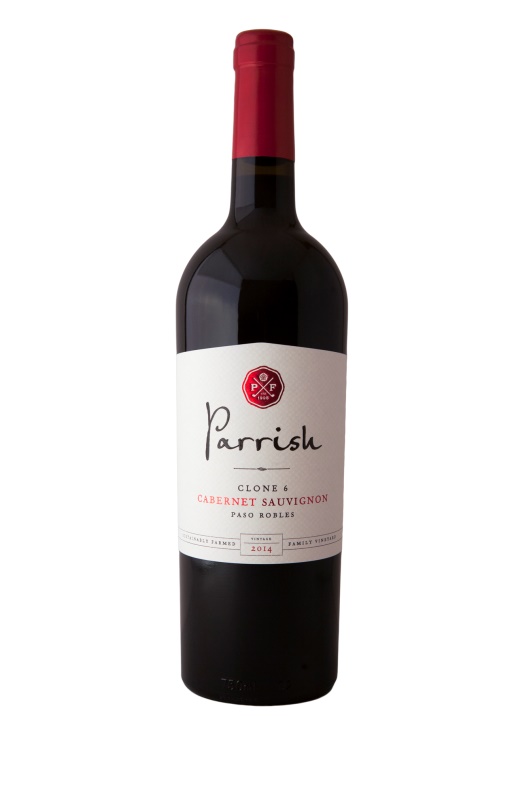 The family-owned and operated Parrish Family Vineyard has introduced a Clone 6 varietal of Cabernet Sauvignon. Recently the 2014 Clone 6 Cabernet Sauvignon earned 94 points from a top wine critic.
"Clone 6 is a very low yielding grape, producing 2-3 tons per acre due the small berry size and shatter," says David Parrish. "It's one of those special grapes that I love and hate. The grape grower in me hates the Clone 6 as yield is light and we often see very few berries per cluster, but the winemaker in me loves it because of the wine it creates. It's a very distinct wine, dark in color with solid tannins and a strong flavor profile."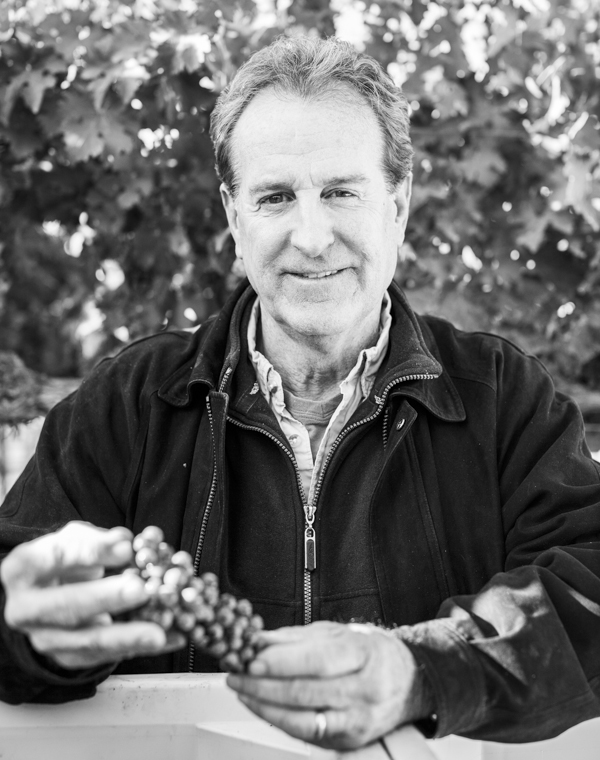 Imported to California in the 1870s, Clone 6 – also known as the Jackson Clone – is notoriously noted as one of the most difficult Cabernet varietals to tame. Owner and Winemaker David Parrish planted four different clones of Cabernet Sauvignon including Clone 6 in his Creston Vineyard in 1995. Due to its location and unique terrain, the grapes thrive in the area's terroir of calcium rich, granite-based soil. Warm daytime temperatures and cooling coastal breezes at night allow the Parrish Family to produce distinctive, elegant full-bodied wines that represent the true character of Cabernet Sauvignon.
Parrish Family Vineyard produced its first vintage of Cabernet Sauvignon in 2004 after discovering how ideally suited Paso Robles' terroir is for growing exceptional Cabernet Sauvignon. Parrish then planted an additional 80 acres in the Templeton District and 30 acres in the Adelaida District in 2013 and 2014. Today, the esteemed winemaker and luminary in trellis technology, David Parrish, cares for 150 acres of superior estate vineyards in the Adelaida, Creston and Templeton AVAs of Paso Robles.
More information at parrishvineyards.com.
http://www.tastetv.com/theme2/wp-content/uploads/2017/04/parrish-wine.jpg
791
527
TasteTV
http://www.tastetv.com/theme2/wp-content/uploads/2014/06/enfold-logo-test2.jpg
TasteTV
2017-04-06 17:06:20
2017-04-06 17:08:29
Parrish Family Vineyard releases new Clone 6 Cabernet Sauvignon