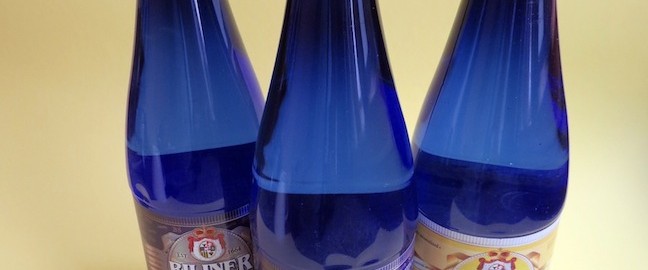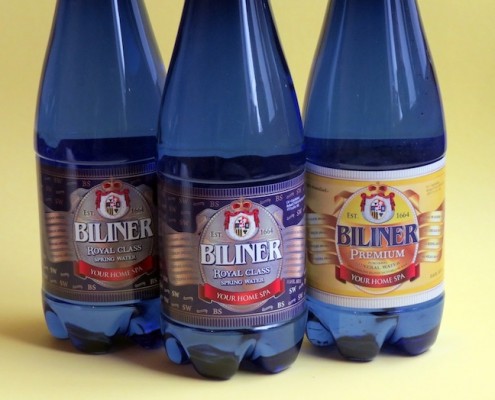 Thirst is a natural desire in humans, and thirst for refreshing water is the most natural of all. In places where there are regular droughts, such as in the State of California, that thirst turns many people to bottled water.
One of the newest entrants in the bottled water market is actually one of the oldest. Biliner Mineral Water's spring source was discovered in 1664 on the noble Lobkowicz estates in royal Bilina in the Northern Bohemia region of what is today the Czech Republic. Balneologists flocked to Bilina, drafting extensive reports about the water's healing and medicinal powers.
Some of these health benefits are linked to a high concentration of minerals (5000 PPM). The water is bottled as it flows from its source and contains sodium, potassium, calcium, magnesium and iron, as well as anions of chloride, sulfate and bicarbonate.
Our tasters tried the "Premium Mineral Water" and concluded that for many Americans it might be an acquired taste. The flavor is a bit reminiscent of the slightly salty taste of carbonated Perrier, however because the Premium is not carbonated the experience is not exactly the same.
The tasters however found the "Royal Class Spring Water," the higher priced of the two selections, to be very tasty and quite competitive with others currently available. TasteTV gives it a "Highly Recommend."
Biliner is now available in several locations throughout the United States and North America, including San Francisco, San Jose, Florida, etc. For more information go to  www.biliner.com, www.facebook.com/biliner
http://www.tastetv.com/theme2/wp-content/uploads/2014/09/IMG_1342-copy.jpg
648
648
LaGrange Point
http://www.tastetv.com/theme2/wp-content/uploads/2014/06/enfold-logo-test2.jpg
LaGrange Point
2014-09-05 15:31:49
2014-09-05 15:38:14
Biliner Mineral Water from the Bohemian Czech Republic