Recipes, Language
&

Directions to Français au Chocolat Fourth Edition, Over 200 hundred photographs Travel around the world on a French-flavored Chocolate Trip with great chocolate recipes from the world's top chefs and chocolatiers!
FRENCH CHOCOLATE introduces you to an entirely new language of taste. Enjoy the best of both worlds with the 4th Edition of this bestselling Chocolate Lover's Guide to French. French CHOCOLATE takes you on a culinary exploration of the intimate relationship between international French culture and global chocolate cuisine.
With Foreword by Bernard Poussin of historic royal Parisian chocolatier Debauve & Gallais, and topics ranging from songs by Trenet, stories by Proust, and fashion by Rykiel, to recipes from exotic locales such as Paris, San Francisco, New Orleans, London, Chicago, Australia, and New York, FRENCH Chocolate excites your appetite and your imagination.
Features over 50 mouth-watering chocolate dishes from top chefs, chocolatiers, celebrities and chocolate lovers.
Sample Recipes from FRENCH CHOCOLATE
"A TREAT FOR ANYONE WHO SAVORS the allure of chocolate and of the French lifestyle."
Wine Country Living Magazine

"CHOCOLATE FRENCH is an elegant and highly recommended addition to the cookbook collections of dedicated chocolate lovers everywhere!"
James A. Cox, Midwest Book Review
"AS A FRANCOPHILE AND A CHOCOHOLIC, this book, with its mix of chocolate history, recipes and passages about chocolate in French, gratified both of my addictions."
Debra F. Weber, Frenchfood.about.com
"AND for a Francophile or chocolate lover, pick up a copy of 'CHOCOLATE FRENCH: Recipes, Language, and Directions to Francaise au Chocolat'"
CeCe Sullivan, Seattle Times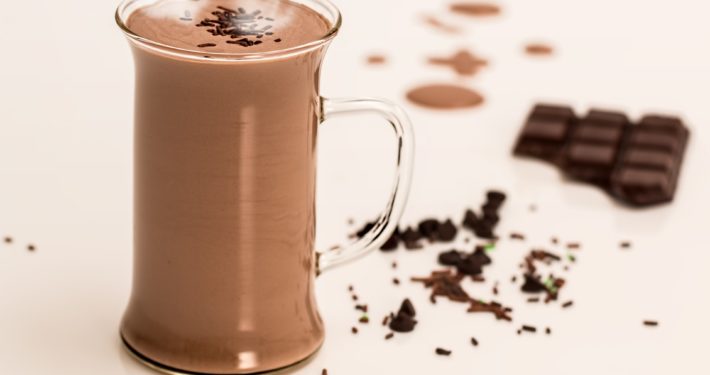 With the weather as cold as it is sometimes in the Northern Hemisphere, it's good to know that there is award winning hot chocolate out there to soothe and please your mind and body.
Sample Culture from FRENCH CHOCOLATE