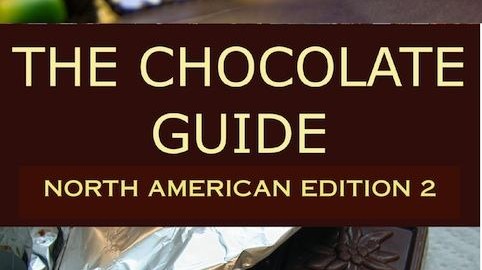 eBook for Kindle, Nook, iPads, iPhones
A photo-filled guide to over 80 of North America's most interesting, innovative and delicious chocolatiers, chocolate makers, and confectioners. Includes profiles, specialities, descriptions, award-winners, and more for the chocolate connoisseur, or for someone who is just discovering unique and tasty chocolate.
Ideal for chocoholics who travel regionally or locally, or just from an armchair, this book is the ultimate North American tour, featuring spots from mom-and-pop stores to upscale chocolateries. Abundant photos, informative profiles of chocolatiers and shops, and tips on local chocolate information make this an exciting book on North American chocolate. The Chocolate Guide is essential reading for anyone looking for a new chocolate experience: this includes chocolate lovers (of course) but also food writers, journalists, and gift-givers looking for unique presents for their favorite cacao connoisseur. Beautifully designed and illustrated in ebook format.